Researchers Found Efficient Cure In An HIV-Infected Baby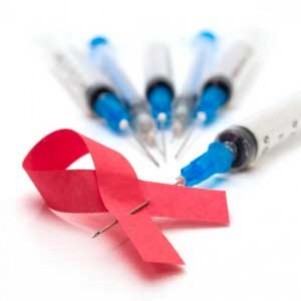 In the new study made by the University of Massachusetts Medical School, Johns Hopkins Children's Center and the University of Mississippi Medical Center came up with helpful treatments in an HIV infected baby.  They believe that that study may aid pave the way in depleting HIV infections in kids.
This report was submitted at the press conference in Atlanta at the Conference on Retroviruses and Opportunistic Infections (CROI).
Deborah Persaud, M.D and Johns Hopkins Children's Center virologist was the lead writer of the study. While Katherine Luzuriaga, M.D, professor of and the immunologist at the University Of Massachusetts Medical School, headed a group of laboratory findings.
Hannah Gay, M.D, a pediatric HIV specialist, pediatric associate professor at the University of Mississippi Medical Center tackled with the treatment procedure.
The baby mentioned in the research went through reduction of HIV virus after receiving ART i.e antiretroviral therapy in 30 hours of delivery. The researchers believe that the rapid management of antiviral dealing probably led to this baby's cures which actually uncertain the pattern of difficult-to-cure viral reserves – inactive cells should be blamed for reigniting the virus in most HIV sufferers within few days of stopping this therapy.
"Quick antiviral treatment in toddlers that started within days of contact may assist newborns to clear the virus and accomplish long-standing diminution without enduring treatment by putting off such viral hideaways from appearing in the initial place," said Persaud.
The team of researchers deemed this is exactly what took place in the baby explained in the study. That newborn is now considered "functionally cured". Functionally cured is a condition that happens when an HIV infected patient reached and sustains an enduring viral reduction without a process of long-term treatment. Moreover even standard medical tests fail to perceive HIV replication in the blood.
In disparity to a fumigating treatment, an entire abolition of all viral diseases from the body – an efficient cure takes place when viral existence is so nominal that it remains untraceable even by standard medical tests, yet visible by ultrasensitive techniques.
However, the baby described in this particular report was born to the mother with HIV infection and received a blend of antiretroviral treatment starting 30 hours after delivery. Sequences of clinical tests show increasing reduction of viral presence in the baby's blood until it reached imperceptible levels of detection after 29 days of birth.
Until 18 months of birth, the child remained on antiviral medications where the child was lost to transcribe the report for a while where researchers has to stop the treatment.
After 10 months of treatment discontinuation, the baby underwent repetitive typical blood tests, not a hint of which identified the presence of HIV in the blood.  Further, the test for HIV-specific antibodies, the standard medical symptom of HIV infection also showed negative results.
At present, elevated-risk infants – those born to mothers with feebly managed infections or whose HIV status is exposed right at point of pregnancy – are given a mixture of antiviral at prophylactic dosages to put off virus for six weeks and set up therapeutic doses in case the infection is diagnosed initially.
However, in this specific case, researchers noted minute changes in the current doings as it highlighted the therapeutic impending of early ART.
Experts believe that the natural viral repression without proper cure is an extremely uncommon occurrence noticed in less than half of the count among adults with HIV infection.   This is also known as "elite controllers," whose immune organisms are capable to leash in viral imitation and keep the virus at medically untraceable levels. Although HIV experts may require a long duration to aid all HIV sufferers attain elite-controller status.
The researchers states that they don't have sufficient statistics to commend alterations at the moment to the present practice of curing the high-risk babies with prophylactic, more willingly than therapeutic doses, but here the toddler's case gives an underlying believes to start proof-of-principle examinations in all newborns those are on high risk.
In spite of the assurance that this approach holds for HIV infected babies, the study noted that averting mother-to-baby transmission still remains the major objective.